Research
Historie og Klassiske Studier
PROFESSOR RUBINA RAJA TO HEAD A NEW, PIONEERING RESEARCH CENTRE
The Danish National Research Foundation has now identified 12 new centres of excellence from a huge field of highly qualified applicants. The competition was truly fierce – which is why Professor Rubina Raja was absolutely delighted to learn that her application had made the cut.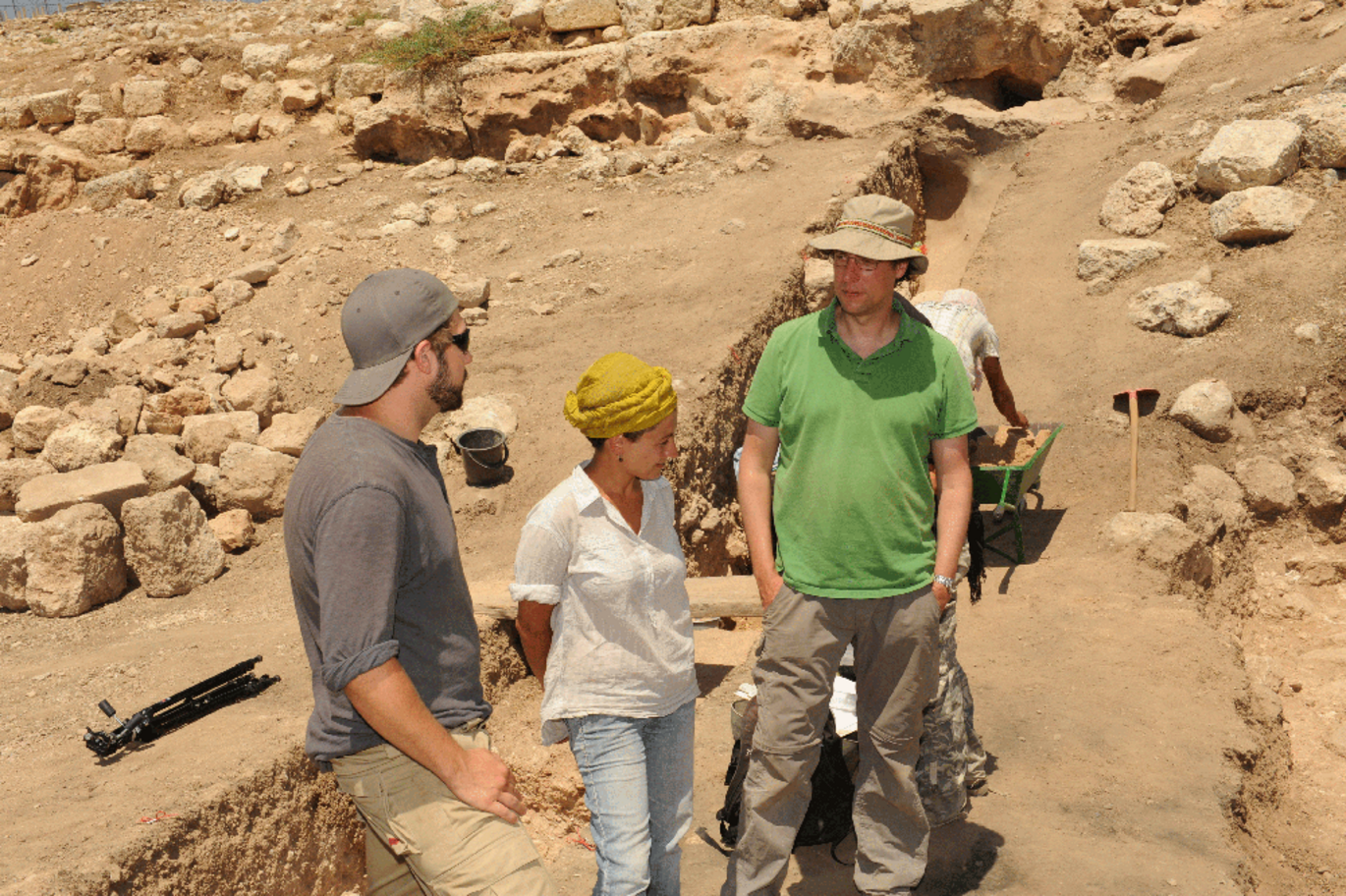 186 groups expressed an interest in becoming a centre of excellence, with 30 of them being invited to submit applications. 12 new centres will now be established out of this list of 30, with one of them being at the Faculty of Arts.
"The applications we received were top notch, and I'm convinced that the new centres will make a major contribution to growth and welfare in Denmark thanks to their original and innovative approach to a broad range of important research issues," explains Professor Liselotte Højgaard, the chair of the Danish National Research Foundation.
A dream come true
The foundation has granted funding to the dream projects submitted by the 12 successful applicants, based on the belief that the best way to achieve pioneering research results is to let excellent researchers focus on the problems they are most enthusiastic about.
One of the dream projects that is about to come true is the Centre for Urban Network Evolutions. Rubina Raja, a professor of classical archaeology, is to be the leader of the new centre, which will receive DKK 65 million in funding. The centre will study the ways in which urban communities have been organised over a long period of time and on a broad geographical basis – as well as studying the networks established between them.
"The development of urban networks led to widespread changes in the antique and medieval worlds; but it is actually very hard to prove how towns traded with each other across great distances, and difficult to demonstrate the existence of an urban approach," explains Raja. She adds that:
"One of the major perspectives of this project is that we're establishing a research practice that integrates archaeological and historical theories with recently developed scientific methods. We call it 'High Definition Archaeology'." According to Raja, this is a research practice that could ultimately pose serious questions regarding established facts and change the way we view the world.
"We might be able to prove that the world became global a long time before the modern age – in the sense that urban communities really did possess a mental image of other regions located very far away, images that had an influence on their everyday lives and practices."
---
CV Rubina Raja
Rubina Raja has a DPhil degree in classical archaeology from Oxford University, which is also where she gained her Master's degree. In 2012 she was appointed to the position of professor with special responsibilities in classical archaeology at Aarhus University. She is one of the leaders of an international excavation in Jordan which has produced brand-new material for use in Master's theses and PhD dissertations written by students at Aarhus University.
And in 2013 she was the chair of the Young Academy (a forum for young researchers in Denmark) under the Royal Danish Academy of Sciences and Letters.
---
Facts about the new, pioneering research centres
The Danish National Research Foundation is investing DKK 700 million plus an additional DKK 400 million in 12 new centres of excellence, which will set an international standard for innovative research. The new centres will be established for a period of six years with the possibility of a four-year extension.
---
Further information
Professor Rubina Raja
Aarhus University
Department of Culture and Society
Classical Archaeology
Email: rubina.raja@cas.au.dk
Direct tel.: +45 8716 2046
Mobile: +45 2718 8390
---