An Archaeologist talks – all roads lead to Rome: a visit in third grade
PhD Student Line Egelund visited third-graders at Viborg Private Realskole, introducing them to archaeology and its importance for understanding the past and present world. Her own PhD project and the Caesar's Forum Project took centre stage in her presentation.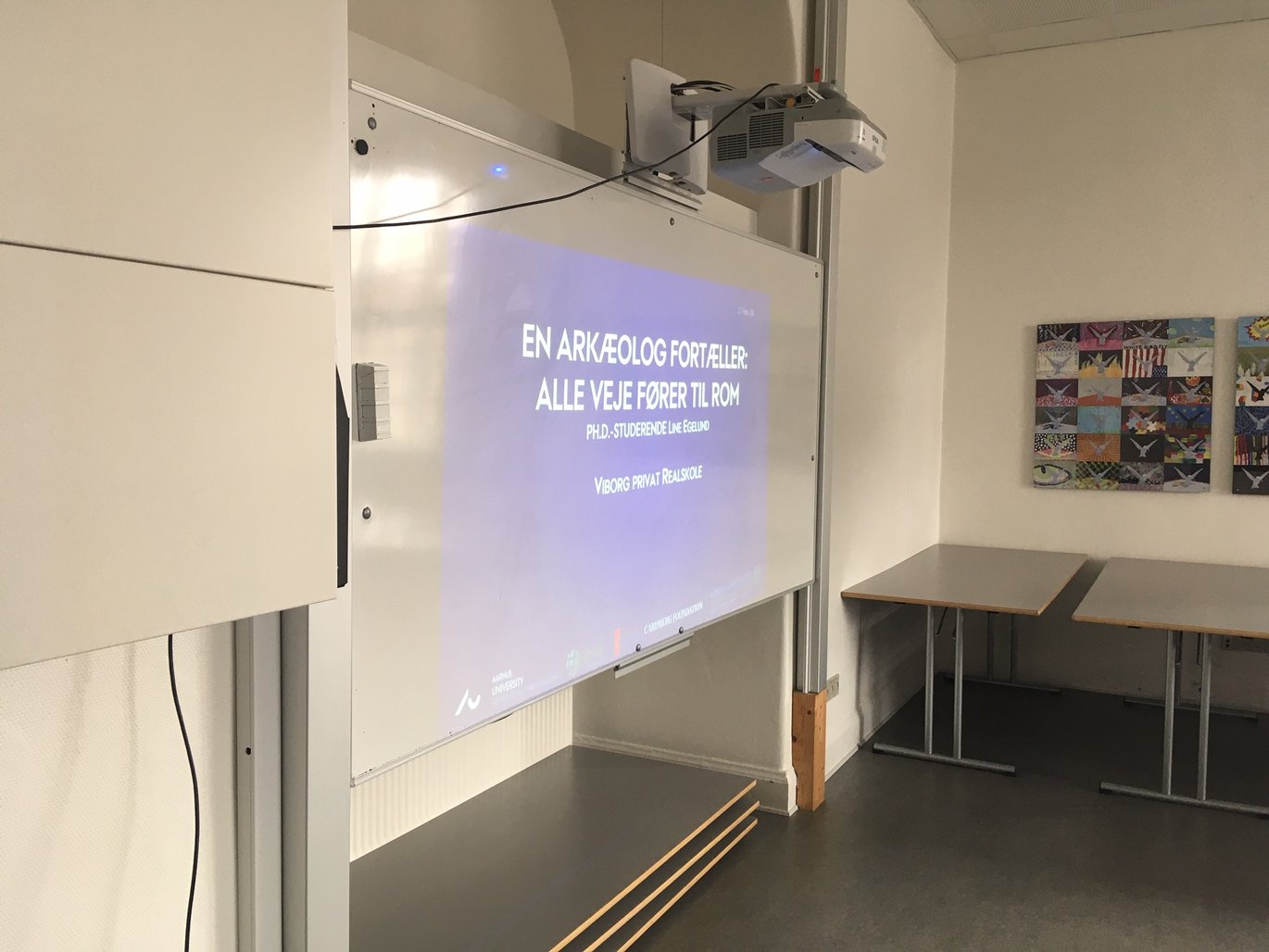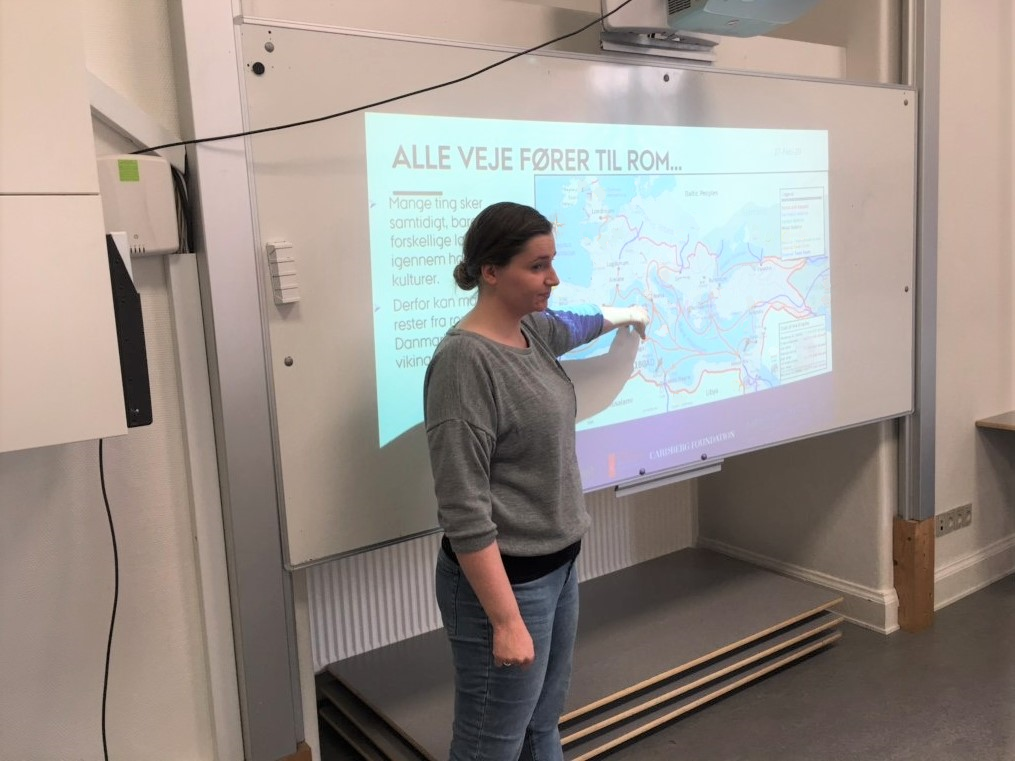 By PhD Student Line Egelund
On Thursday 27 February, PhD Student Line Egelund introduced young pupils to what archaeology is, how it is used, and how studying the past can help us understand the world and networks of today. Around 40 third-grade pupils were present for the talk, 'an archaeologist talks – all roads lead to Rome' (also see VPR's Facebook). In history classes, pupils are being taught about archaeology in general terms, so this presentation aimed at making archaeology more tangible to them. The pupils asked questions throughout the talk allowing for an open dialogue and the possibility to explain confusions when they arose. By presenting different types of archaeology and showing them local sites and excavations, the pupils remained engaged and showed a good understanding of archaeology. This made it possible to broaden their view and introduce them to simple methods of high-definition archaeology, such as the use of drones, 3D-modelling, and co-operation between different scientific fields. This was exemplified through the current work at Caesar's Forum and the Caesar's Forum Project.
By showing the third-graders examples of local archaeology and archaeology in Rome, it was possible to show them how the world has been unified through networks and trade, how archaeology can tell us this and help us understand the world today, and how these networks, roughly said, show that all roads do indeed lead to Rome.