Natalia Miranda - New postdoc at the Department of Global Studies
As of November, Natalia Miranda will join the DEMINOVA project as a postdoctoral researcher. (PI: Cristina Flesher Fominaya)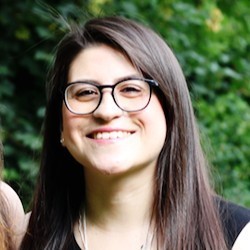 Natalia Miranda is a political sociologist (PhD Political and Social Sciences, UCLouvain, Belgium; MA Sociology, PUC Chile; BA summa cum laude Sociology UFRO, Chile). Her thesis examined the convergence of different activist cultures within the Chilean social movement against private retirement. She is an associate member of SMAG-CriDIS at UCLouvain, and she serves as a Board Member of the Research Committee 48 "Social Movements, Collective Action and Social Change'' of the International Sociological Association (ISA).
Contact:
Natalia Miranda
Institut for Kultur og Samfund
Jens Chr. Skous Vej 5
bygning 1465, 424
8000 Aarhus C
natalia.miranda@cas.au.dk
The research project :"DEMINOVA: A cross-national exploration of democratic imaginaries and innovation in social movements", is headed by the principal investigator (PI) Professor Cristina Flesher Fominaya and funded by the Aarhus University Research Foundation (AUFF).