Filosofi og Idéhistorie
CAS researchers involved in two international projects on stigmatising urban policies and migrants' nightlife in European cities
Two researchers at the School of Culture and Society have become partners in two different HERA projects, which are supported by grants from the EU and the national research councils in Europe.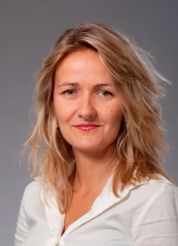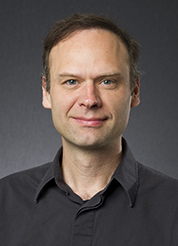 For the next three years, Louise Fabian and Derek Pardue will be participating in research projects which are financed by the European HERA partnership:
Louise Fabian is project manager for the Danish part of the project "Governing the Narcotic City. Imaginaries, Practices and Discourses of Public Drug Cultures in European Cities from 1970 until Today."
In this cross-disciplinary project, researchers from Germany, the Netherlands, France and Denmark will conduct research into how forms of government, discourses, ideas and practices related to euphoriant substances have worked together with political, cultural and social spaces of cities for the past 50 years. The project uses the ways in which we understand, politicise and control the use of narcotics as a prism to explore historical and current examples of urban exclusion, marginalisation and integration.
In the Danish part of the project, Louise Fabian and visiting professor Anders Lund Hansen will be exploring how stigmatising policies affect everyday life and urban spaces, and how different players, social movements and disadvantaged groups have fought against stigmatisation and fought for alternative visions for urban spaces. A central case in this work is the free town Christiania. The project collaborates with Christiania Researcher in Residence (CRIR)and Projekt UDENFOR.
The project's principal investigator is Stefan Höhne from the University of Duisburg-Essen, who has been working closely with the Urban Orders Research Centreat Aarhus University for several years.
Derek Pardue is project manager for the Danish part of the project "Night Spaces: Migration, Culture and IntegraTion in Europe (NITE)"
Derek Pardue will undertake comparative research on migrant youth and questions of belonging, surveillance and policing in Denmark and Portugal. His research will be part of a transdisciplinary project to study the social and cultural nightlife of migrants in public spaces in eight European cities, in the Netherlands, Ireland, UK, Germany, Portugal and Denmark, the overall goal of which is to understand how night spaces are dynamically produced, imagined, experienced and narrated by migrant communities in Europe. It considers material, symbolic and virtual public spaces associated with and created by migrant communities in night-time urban settings, which are understood as being important sites of crisis and regeneration, memory and heritage, community solidarity and growth.
The project's principal investigator is Sara Brandellero from Universiteit Leiden.
---
Facts
HERA (Humanities in the European Research Area) is a network of 26 national funding agencies committed, together with the European Commission, to leading and developing funding opportunities for humanities researchers in Europe