Researcher: Unique ecosystem in East Africa could collapse
The Greater Mara is a 668,500-hectare natural area in south-western Kenya which is home to a unique variety of wildlife. But it is also home to the famous Masai tribe. New research shows that the area is gravely threatened by manmade changes, and that fences are being erected in unprecedented numbers and at great speed.
Most people have probably heard of the Maasai Mara National Reserve, a famous nature reserve in Kenya which is named after its indigenous population (the Masai). Towards the south the area is connected with the Serengeti Plain, which is famous for the great animal migrations across the border between Kenya and Tanzania, a place where around two million animals migrate in search of water and fresh grass each year. However, the Maasai Mara National Reserve only makes up a fraction of the so-called Greater Mara ecosystem, a 668,500-hectare natural area which, according to new research, is seriously threatened by the increasing construction of fences in the area.
"A comparison of satellite photos from 1985 to 2016 has enabled us to prove that within the past two years alone there has been a significant increase in the number of fences throughout most of the Greater Mara. The situation is so severe that without drastic intervention this unique ecosystem will collapse in the very near future," says Mette Løvschal, an assistant professor at Aarhus University who has just published an article on these results in "Scientific Reports", which is the open-access edition of the respected scientific journal "Nature".
"A number of archaeological and historical examples show that similar fencing has led to landscapes being almost completely parcelled out," explains Løvschal. "For instance, this is exactly what happened in Northern Europe about 2,500 years ago. Once this kind of fencing has reached a certain scale, it is very hard to halt the process. And this kind of historical insight into the way people parcelled out land in the Iron Age has helped us to study the effect of similar processes today."
Increasing fencing may lead to a breakdown
Even though the fences are being put up as a precaution against drought (for instance), they have a number of unintended and serious consequences, she explains:
"The process is a threat to the mass migrations of wildebeests, elephants and other wild animals, and may prevent these animals from getting access to vital resources such as water. It is also part of a development leading many Masai to abandon their traditional nomadic lifestyle and stay put."
Peder Klith Bøcher from the Department of Bioscience at Aarhus University has mapped all the fences in the Greater Mara. He reports that in 1985-2010 there were hardly any fences in the area other than those the Masai use to protect their cattle at night. We can now see that in 2010-2014 the extent of the fencing increased slowly; but that within the last two years fences have been erected faster than ever before, with areas of open savanna being reduced considerably.
Ensuring long-term sustainable development
The question is how sustainable land management in the area can be ensured.
"There are no easy answers. We hope that our results can form the basis of further scientific studies and concrete initiatives, for instance using even more geographically advanced data and gaining a clearer understanding of the human incentives and costs involved with a view to changing fencing practices in this unique natural area," explains Løvschal.
---
Facts
"Fencing bodes a rapid collapse of the unique Greater Mara ecosystem" has just been published in Scientific Reports. The research results have been achieved by a cross-disciplinary team including researchers from the fields of bioscience and archaeology at the Faculty of Science and Technology and the Faculty of Arts at Aarhus University, as well as researchers from universities in Kenya.
Jens-Christian Svenning, Professor at the Department of Bioscience, Aarhus University
Peder Klith Bøcher, GIS Coordinator at the Department of Bioscience Aarhus University
Jeppe Pilgaard, MSc in Bioscience, Aarhus University
Irene Amoke, Kenya Wildlife Trust and Maasai Mara Wildlife Conservancies Association
Alice Odingo, University of Nairobi
Aggrey Thuo, Maasai Mara University
The research project is a part of the so-called Maasai Mara Science and Development Initiative.
Mette Løvschal has been the project manager and is the lead author of the article. Her customary area of research concerns the reasons why fences were erected in the prehistoric landscape and why they spread throughout Northern Europe, as well as their long-term consequences.
---
Further information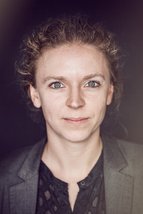 Mette Løvschal – PhD, assistant professor
Aarhus University
School of Culture and Society
Department of Archaeology
Interacting Minds Centre
Email: lovschal@cas.au.dk
Tel.: +45 87162174